Hydrogen, what is the way?
Hydrogen
Hydrogen is an energy source that is unavoidable in the strategy to achieve the objectives of decarbonisation of the economy and energy transition. However, there are unresolved technological problems, which has led ISQ to empower and tailor its services to meet these challenges.
BY José Figueira
ISQ Administrator
Having approved the National Hydrogen Strategy (ENH2) in the Council of Ministers on 21 May 2020, it seems unequivocal that this energy source will compete with the other with a view to achieving the objectives of decarbonization of the economy and energy transition.
However, the introduction of this energy source raises some technological problems that will have to be overcome, in particular in production, storage, distribution and consumption. It will also be necessary to evolve in the legal framework and provide economic operators with specific competences for this technology.
These are the challenges that are in ISQ's DNA.
From an early age, ISQ was involved in this issue, highlighting the participation in the European project Naturalhy, which investigated the effects of introducing hydrogen mixtures with natural gas for transport into the European natural gas network. Between 2004 and 2009, ISQ carried out this research which focused on the evaluation of materials, inspection methodologies, risk assessment and adequacy of existing installations to the introduction of natural gas and hydrogen mixtures. This project had 39 entities, including important energy operators and several European technology partners.
Europe has set the main objective of mature and developing hydrogen technologies to be potentially attractive and to be the missing link to achieve a sustainable and decarbonised energy system, fully integrated with the consumer sectors, in particular those that are difficult to electrify.
To achieve this goal, the following three fundamental pillars need to be developed:
European Ambition
Projections for Europe indicate that 5 million vehicles and 13 million homes will be able to use this power source by 2030, while or 600 kT of hydrogen could be used to provide heat for industrial uses. In this scenario, hydrogen will contribute to reducing 80 Mt OF CO2 and will be responsible for a total accumulated investment of US$62 billion (EUR 52 billion) and 850,000 new jobs.
But European ambition goes further.
It is intended that in 2050 75 to 80% hydrogen will be incorporated into the natural gas transport and distribution networks, that hydrogen consumption in industry will reach between 20 and 25%, as well as in the transport sector, that energy plants incorporate 75 to 80% hydrogen and that it is responsible, globally, by 15 to 20% of the energy consumed.
Portugal, aligned with European objectives, can play a very important role in the production of this element. It has exceptional conditions for the development of the hydrogen economy. It is endowed with a natural gas infrastructure with few years and modern, has very competitive renewable energy production prices and a strategic geographical location for export.
At this last point, Sines is particularly attractive for the implementation of an industrial green hydrogen production project. It is located on the Atlantic coast, has a deep water port, has an infrastructure for transport, storage and connection to the natural gas network, is an industrial energy consumer (hydrogen) and has an industrial park with land availability to accommodate a project of this nature.
Green hydrogen
Currently, most hydrogen comes from polluting processes, so-called grey hydrogen (produced from the reformation of methane without carbon capture and storage) and brown hydrogen (made from coal gasification). In order for this energy source to meet the proposed targets, we will have to move to the production of green hydrogen, elaborated through electrolysis of water with exclusive use of renewable energies.
Green hydrogen is therefore the result of clean processes that do not release carbon dioxide, unlike the other forms of production of this gas. However, although there is great abundance on our planet, it appears practically always in the form combined with other chemical elements, such as oxygen or carbon, thus being one of the components of water or methane. Thus, hydrogen production requires the use of processes to dissociate it from the compounds in which it arises, such as electrolysis of water or the reformation of methane, which consume a significant amount of energy.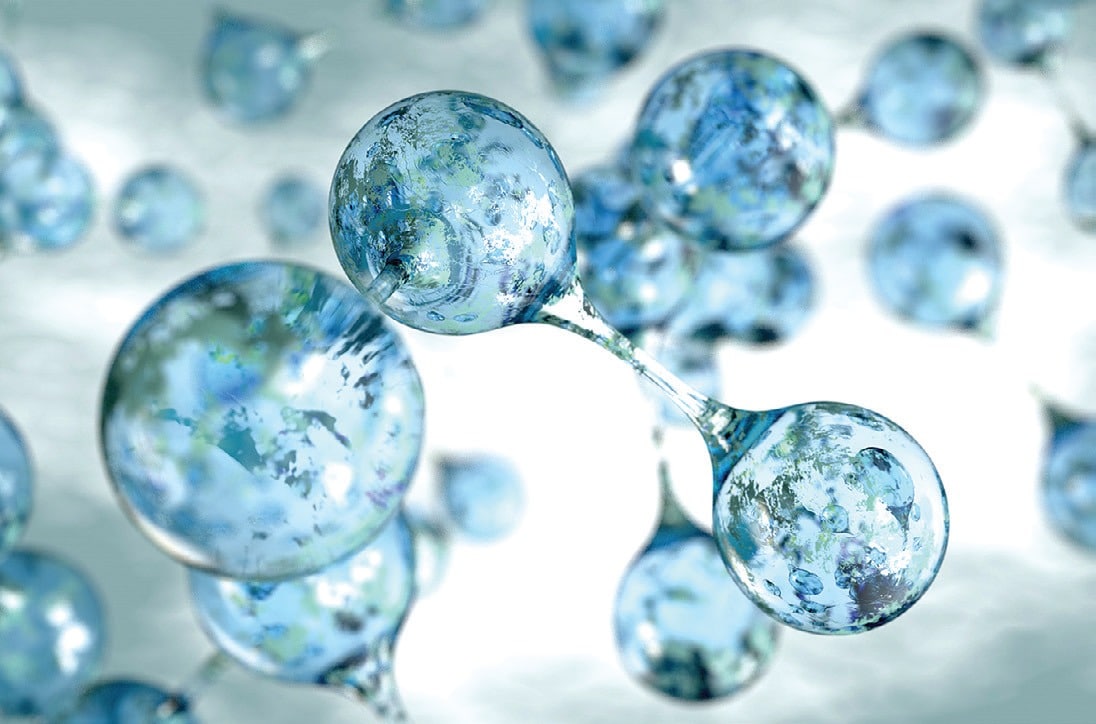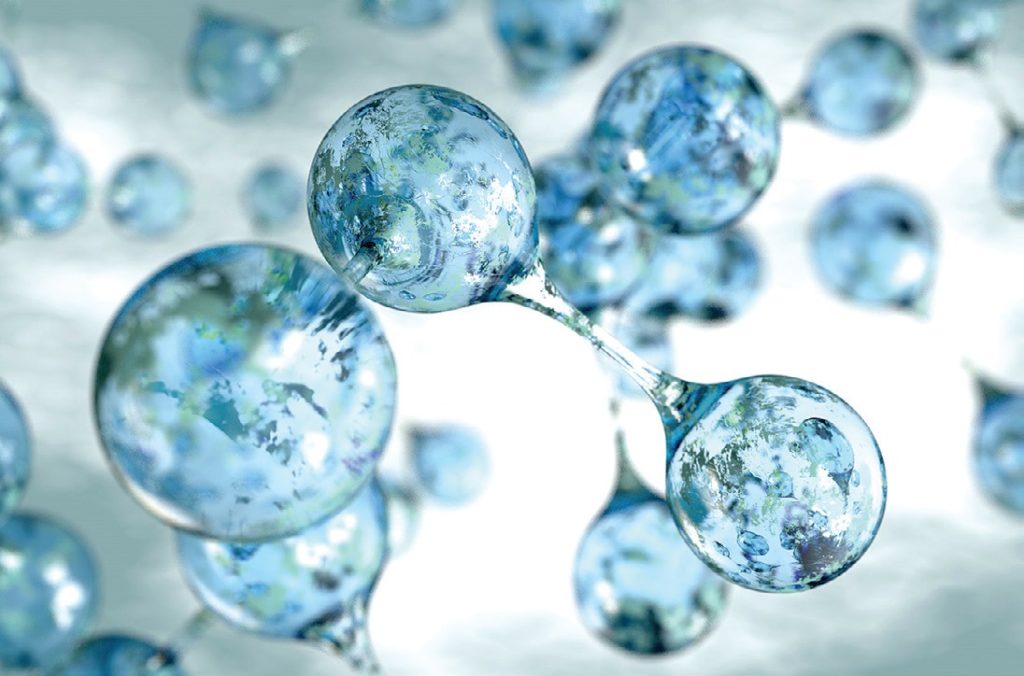 HYDROGEN
ISQ IN THE CONSORTIUM H2 CoLAB GREEN HYDROGEN
COMPOSED OF ACADEMIC, SCIENTIFIC INSTITUTIONS AND GREAT TECHNOLOGICAL PLAYERS, THIS CONSORTIUM IS AIMED TO BE A SCIENTIFIC AND TECHNOLOGICAL REFERENCE CENTER
ISQ is part of the H2 CoLAB Green Hydrogen consortium, which aims to develop solutions with relevant scientific and technological content, as well as the promotion of the hydrogen economy, allowing its dissemination and widespread use, in safety and at efficient costs. The H2 CoLAB Green Hydrogen consortium is made up of academic and scientific institutions and major technological players that, globally, bring together in an articulated way the most relevant and transversal skills in the H2 value chain. In this way, it will be possible to ensure the success of the H2 CoLAB Green Hydrogen and make it a scientific and technological reference center to develop the most suitable solutions today, and guarantee its technological leadership
It is precisely at this point that Portugal has a competitive advantage of high importance – the low cost of energy production (20€/MWh), an essential factor for the economic viability of a green hydrogen project. The evolution of this theme in the national and European context, as well as the various challenges facing the current facilities for the use of hydrogen, have been monitored by ISQ. In a permanent contact with stakeholders, it has analysed the concerns and challenges for sustainable production, operation and safe use according to the hydrogen levels that are intended.
ISQ has a vast portfolio of services that intersect with the hydrogen value chain in the areas of production, distribution, storage and consumers. They are solutions in the areas of engineering and consulting, inspection, regulatory verification, testing, metrology, training and R&D+i.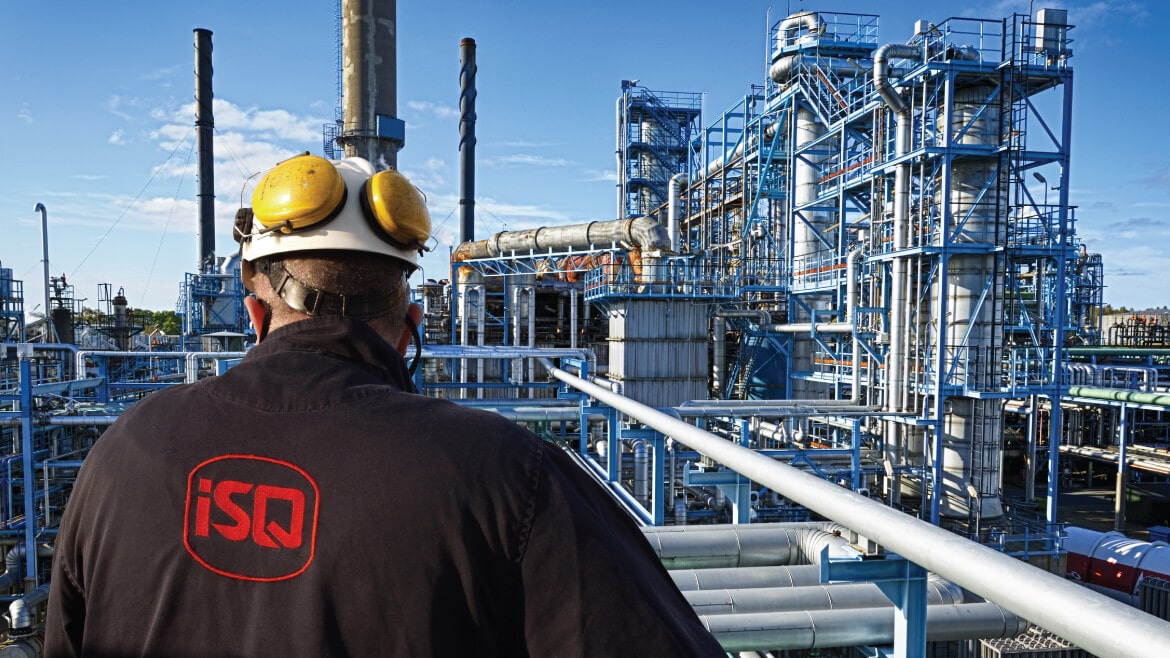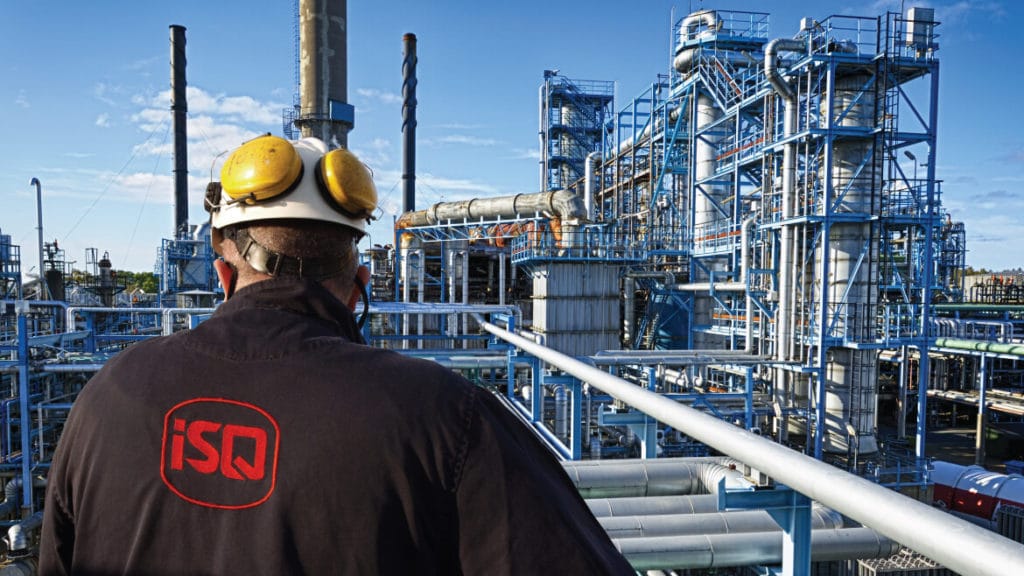 SINES AS POSSIBLE HYDROGEN PRODUCTION UNIT
Being virtually certain to decommission the Sines coal-based power plant, it opens up the possibility of taking advantage of space and its facilities to create a large-scale hydrogen production unit. Although no clear indications have been made as to this possibility, it is, however, certain that Sines may be a prime point for the installation of a hydrogen cluster, with the location of one of the pillars proposed in Hylab. However, with current technology, the use of seawater will not be the most efficient way to obtain hydrogen.
Aware of the challenges ahead, ISQ is in a process of capacity building and adapting services to the challenges facing hydrogen. The introduction of this energy source will be supported by new technological processes, new equipment and new gas mixtures. In essence, in new challenges and new realities, whose knowledge and experience will need to acquire and consolidate. Participation in HyLab (Collaborative Laboratory for Green Hydrogen) is fully aligned with the strategy outlined by ISQ, in which there will be complementarity and knowledge sharing of the various players involved.

Member of the ISQ Board of Directors since March 2016. Since 2014 he has taken over the Directorate of Industrial Engineering Services at ISQ, having developed ISQ Internacional in the North African and United States markets from 2005 to 2014. His professional experience also includes Rinave, where he was Director of Industry from 1991 to 2005, and the Technological Institute for European Community, from 1989 to 1991, as a Researcher and Technician of Laser Material Processing.
+ insight
contribute
---
As a project initiated by ISQ, insight is open to contributions from everyone who wants to participate and who can bring their vision, scientific studies and reasoned opinion to enrich the themes and the debate.
If your activity is linked to research or the analysis and implementation of measures in the topics discussed here, please contact us using the form attached.