Training, Certification and People Management
Developing human capital
If today basic education is three times as many as 40 years ago, it is also true that we increasingly need to continue learning and studying throughout our working lives, long after leaving school, to face the challenges of modern life.
Vocational or specialized training can be the key to better professional performance, hierarchical promotion or to realize a long-standing dream.
And, of course, today, more and more professions are regulated and require certification.
Focus is to have access to quality training, training based not only on knowing how to teach, but also on knowing how to do, a know-how based on great experience to perform the functions and to overcome the challenges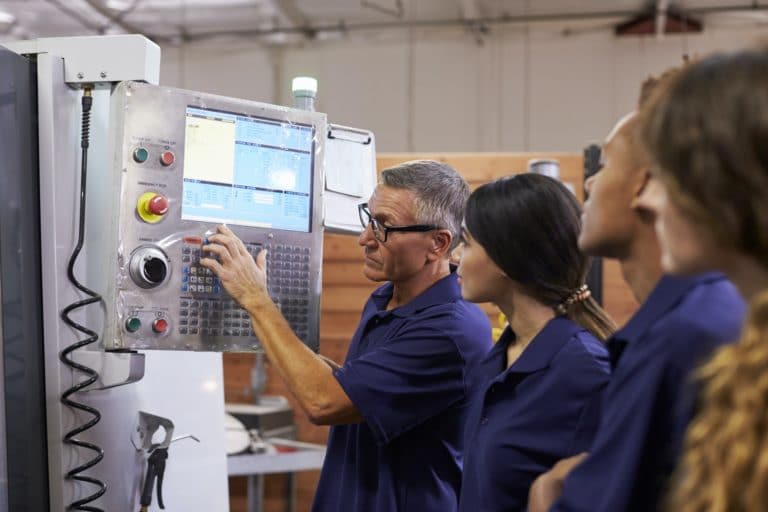 This is what sets us apart. We teach you what we know how to do. And that we know how to do well.
ISQ Academy is Your Academy for Technology and People.
We provide HR Training and Consulting services focused on:
Improving skills and the performance of excellence of the staff of companies and industries
Qualification and certification of people
Insertion in the labour market
Since the 1970s, we have provided training services proactively responding to market needs, with international benchmarking, innovation and global and local vision, promoting economic development and increasing the competitiveness of industrial and service companies.
We are a training entity accredited by DGERT and certified by APCER.
Our strategy and team of experts and consultants create innovative solutions that make it possible to value people and organizations.
training focused on the future
Online, Offline and Blended-Learning
In addition to face-to-face training at our facilities or at your company's facilities, with the online Course Catalogue, ISQ Academy can operate 100% online or in blended (face to face and online), with hundreds of new courses, in digital formats and with tailor-made solutions and online HR consulting, paving the way for new services to businesses and people, with various benefits..
Alongside these developments, the ISQ Academy teams continue to innovate to provide the best service to customers and trainees:
Tailored Training and Corporate Academies
We promote the right solution for each client.
We design and carry out training actions designed according to the qualification needs and objectives of organizations, taught through dynamics and methods that facilitate learning oriented to the profile of each client.
Tailored training makes it possible to adjust any of the training programs to the reality of organizations, focusing heavily on integration and innovation.
It also enables the development of modular structures of technical training, complemented by transversal contents (behavioral and pedagogical), enhancing a greater richness in knowledge and an expansion of skills.

We co-create with you the best Corporate Academies for your company, with just in time diagnosis and training of all your employees in all areas, aiming at your holistic development, more high performance, more sales, more innovation and flexibility in your business.