Safety and efficiency in a demanding sector
The growing challenges in this sector, both in terms of deepwater exploration and guaranteeing the safety of facilities and compliance with environmental standards, are an unavoidable reality. Our experience in the sector and proven solutions, as well as our ability to innovate, make ISQ your partner of excellence.
Solutions for the oil and gas industry
50 years of international experience in the sector in life cycle management, engineering services, auditing, inspection, testing, metrology and training, as well as R&D in innovative ultra-deepwater solutions.
ISQ is recognised as a Notified Body and accredited as a Sectoral Inspection Body under several European Directives.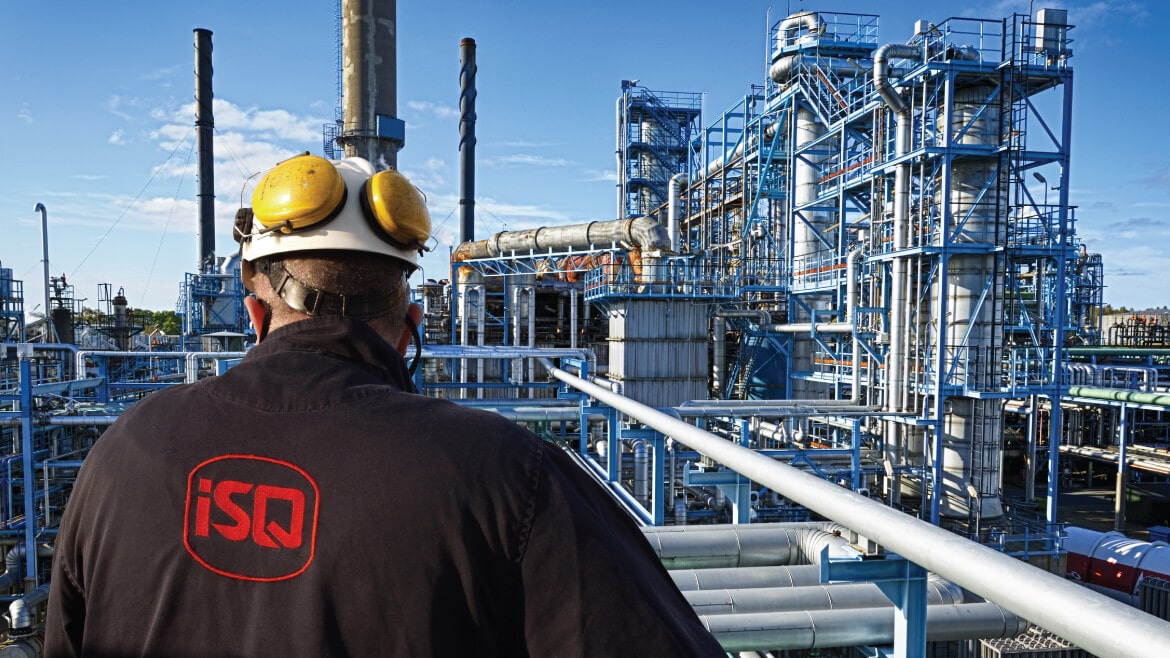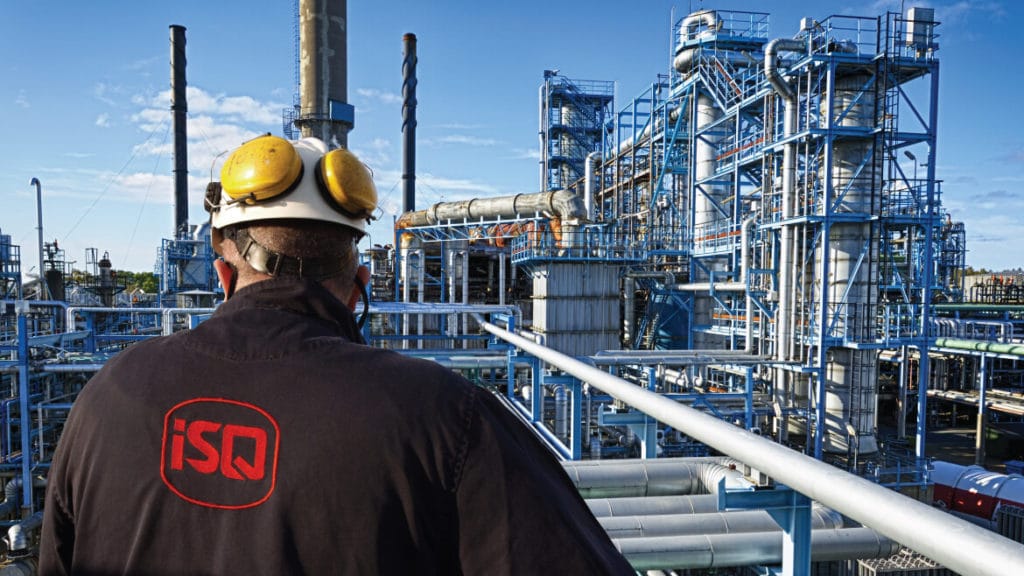 Complete solutions for oil and gas, addressing all the needs of the sector.
ISQ in Oil & Gas
The Oil & Gas industry involves thousands of people, workers from a wide range of companies, working in very different locations and carrying out a huge number of activities, often under extreme conditions, and their safety is an essential factor. Over the years ISQ has contributed to guaranteeing worker safety, but also to the safety of the process and the equipment and systems used in it.
With all of our activities combined, we have been contributing to the development of this industry for decades.
Extraction, transport and refining
ISQ is involved in construction and life cycle management projects on offshore platforms in various locations around the globe, in pipeline and vessel inspection and compliance, working in partnership to create ultra-deepwater umbilical solutions and to develop innovative communication systems using ultrasound technology for the control and diagnosis of oil drilling equipment
SIR Accreditation
Since December 2013, ISQ has held a provisional permit to operate as an accredited entity in the environmental area under the scope of the Responsible Industry System (RIS).
The accredited entity verifies the proper completion of licensing processes for the installation or alteration of industrial establishments or Responsible Enterprise Zones.
Fuel and gas distribution
In some domestic markets ISQ is qualified as a Metrological Verification Body (MVB) for the verification of Fuel Metering and Distribution Systems (FMDSs) commonly known as LPG Fuel Pumps and Metering Systems (LPGMSs). Verification of this type of equipment is an essential service, both in terms of guaranteeing the safety of people and property, and protecting the end consumer.
ISQ is also qualified as Metrological Verification Body (MVB) for the verification of gas meters.
The Solutions Specialist is an expert in the market where your business operates, with an integrated view of our services and skills and how they can help you achieve better results.