Technical Inspection
ISQ has extensive experience in carrying out technical inspections on any type of project, evaluating and guaranteeing its quality and contributing to the safety of people, facilities and equipment.
Validate quality and operation
ISQ performs technical inspections for all kind of projects assessing and assuring quality compliancy and actively contributing for safety of people, installations and equipment.
The technical inspections activities covers all stages of the asset lifecycle, from the project and construction phases, legal inspections, operation follow up and decommissioning.
ISQ teams assure coverage of the different disciplines encompassing concrete and metallic structures, materials, special processes, anticorrosion protection, electricity and instrumentation, safety, environmental monitoring, machines and HVAC systems.
The inspection activities are supported by our modern and certified Laboratory Infrastructure and Testing Division as well as per our engineering groups in the fields of safety, environment, technical integrity and integrated management systems.
ISQ also provides "Verification & Regulatory" inspections upon equipment installation of after maintenance or repair and periodical inspections.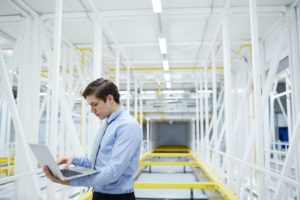 We provide a wide range of technical inspection services
ISQ performs technical assessment inspection of distribution networks of coaxial cables, water systems in buildings and thermal and photovoltaic solar systems.
50 YEARS SUPPORTING COMPANIES
---
We act comprehensively throughout the value chain, providing you with access to over 250 specialised services, hundreds of technical specialists and the accumulated experience of over 50 years operating in these areas around the world, leading some of the most significant international projects.
We have a sustained presence in several countries and run our business with multinational partners and consortia and through our affiliated companies on several continents.