The air corridor of the future
The aeronautical and aerospace cluster is in a fast track for the new frontier of humanity.
The digital revolution, big data and AI have finally made their way into this industry, supporting the traditional scientific areas of mechanics, jet propulsion, aeronautics and physics, shortening development cycles and paving the way to new entrants. The growth potential is huge and the industry is flying higher and higher in the value chain of aeronautical and aerospace engineering.
Aeronautics and aerospace solutions
ISQ combines experience with specialized teams and laboratories equipped to bring solutions to a market as demanding as aeronautics and aerospace.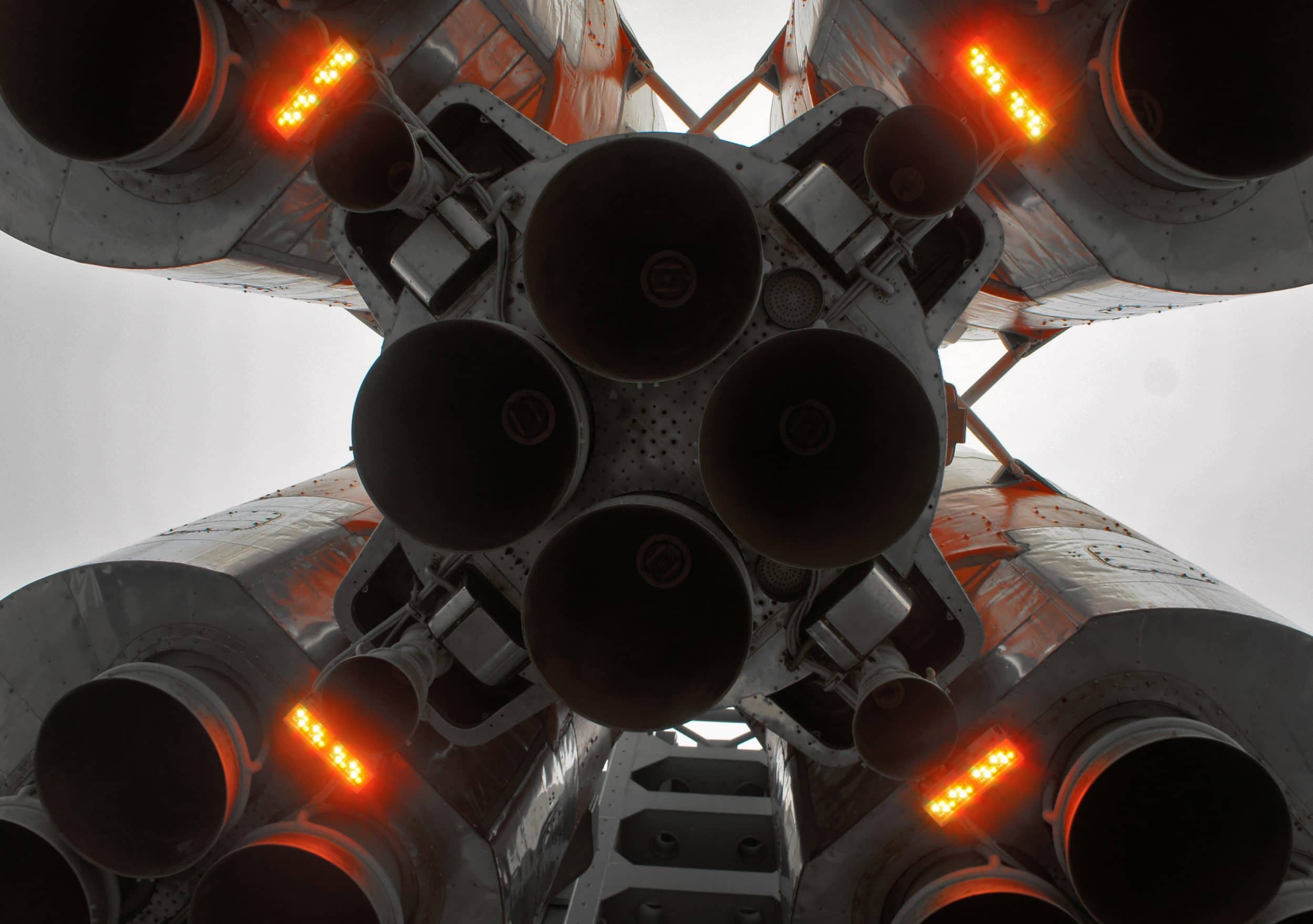 Over the past 20 years ISQ has been involved in international R&D projects in aerospace and aeronautics, in partnership with organisations such as EADS (European Aeronautic Defence and Space Company), Rolls-Royce, MTU, Airbus, Nasa and Agusta Westland .
Our experience, know-how, resources and recognition
ISQ has been providing services to the aerospace industry for more than 20 years and in addition to participating in technology development projects, it also has a permanent team at the European Space Center, where it participates in the preparation and launch operations of the 3 systems there: Ariane 5, Soyuz and Vega.
Since 2003 we have been part of the ESQS consortium (Industrial Grouping of European Companies) formed, among others, by ISQ, APAVE,TÜV SUD, GTD, INSA, to provide operations management services, technical inspections, risk analysis and analysis/development of procedures for ariane 5, Soyuz and Vega launch systems at the European Space Center of French Guiana.
The Castelo Branco test center represents an important investment in the area of innovation, and allows studies and tests on various components in composite aircraft materials, such as wings, rudders, cabin components, etc. In this center it is possible to perform all the life cycles of the plane, which can include hundreds of different combinations, such as flight types, wind gusts, storms, soft or sudden landings.
Our laboratory capacity, with a network of accredited laboratories, allows us to develop and carry out market-specific tests, including material and coating testing, mechanical testing, conventional and advanced non-destructive testing and Structural Health Monitoring (SHM), non-conventional thermodynamic tests developed to measure, including test specifications, for entities such as Thales Alenia Space, Snecma Propulsion Solide, ESA/ESTEC and Ogma, among others.
IXV : Experimental atmospheric re-entry vehicle
This reusable, unmanned demonstrator vehicle is a project of the European Space Agency (ESA) and is capable of orbiting and gliding between re-entry into the atmosphere and the landing site. ISQ was very involved in the development of the IXV since its inception. More recently, the collaboration with ESA took place from the test center that the Group has in Castelo Branco, Portugal.
EMBRAER COMPOSITE WINGS
Tests to the demonstrator of the structural part of a wing
ISQ was responsible for the design and execution of a series of tests on a demonstrator of the structural part of a wing (semi-wing) consisting mostly of composite material. This semi-wing was developed by Embraer and is intended for a new generation of commercial passenger aircraft. Embraer carried out the ground test of this semi-wing at the ISQ Group laboratory, in Castelo Branco. For this purpose, advanced non-destructive inspection techniques were used, as well as preliminary mechanical and impact tests.
PROJECT GAMMA EX: Remotely Piloted Aircraft System
The aim of this project is to develop an air system with remote operation (RPAS – Remotely Piloted Aircraft System) prepared for reconnaissance actions and chemical and radiological monitoring.
The GAMMAex project also intends to extend the use of RPAS to scenarios where there is a danger of explosive atmospheres.
PASSARO: Innovation of functional and structural tests of aerial structures
The PASSARO project aims to work in several areas related to functional and structural tests, as well as advanced structures.
PASSARO contributes to the development of intelligent and multifunctional structures, to the automation of productive processes and technologies associated with maintenance in the Industry 4.0 approach, applied to two full-scale demonstrators (two cockpits and specific wing demonstrators for the innovative development platform of Regional Aircraft's (IADP) aircraft.
SAGRES SMART
Artificial Intelligence for space-based deep-sea geological prospecting
ISQ is developing the SAGRES project, based on remote sensing services and big data analytics, which collects information from earth observation satellites of the European Space Agency (ESA).
It is a digital service on the web, based on a decision support platform, that combines Earth observation data from various sources, including satellites, with artificial intelligence / Machine Learning to improve prospecting and exploration with benefits for the offshore mining industry.
ISQ is your experient partner for the development and certification of components and products for integration in the aeronautical and aerospace industry.
The Solutions Specialist is an expert in the market where your business operates, with an integrated view of our services and skills and how they can help you achieve better results.