Tourism debates sustainability at ISQ initiative
Sustainability, Tourism
In AN EVENT THAT BROUGHT TOGETHER THE GREAT PLAYERS OF TOURISM IN PORTUGAL, ISQ AND TOURISM OF PORTUGAL PROMOTED THE DEBATE AND SHOWED INNOVATIVE SOLUTIONS AVAILABLE IN THE AREA OF SUSTAINABILITY FOR THIS KEY SECTOR OF THE NATIONAL ECONOMY.
by Blandina Costa
Sustainable tourism as a future
There are record visitors, climbs in the rankings of the best destinations, as well as the award of several prizes. One of the most recent awards was the Best Sustainable Destination in Europe, awarded at the ITB Berlin fair in early 2019. This award stands out for meeting what is a national plan: to affirm Portugal as a sustainable, innovative and competitive destination.
Thinking about the importance of Tourism for the national economy and the goal set – present in the Tourism Strategy 2027 – ISQ organized a national debate on sustainability in the sector.
The Towards a Sustainable Tourism Industry – Challenges and Solutions event brought together 300 people at Estufa Fria, in Lisbon, including entrepreneurs and managers of hotel units, representatives of dozens of companies providing services in the Tourism sector, government officials and a group of national and international speakers.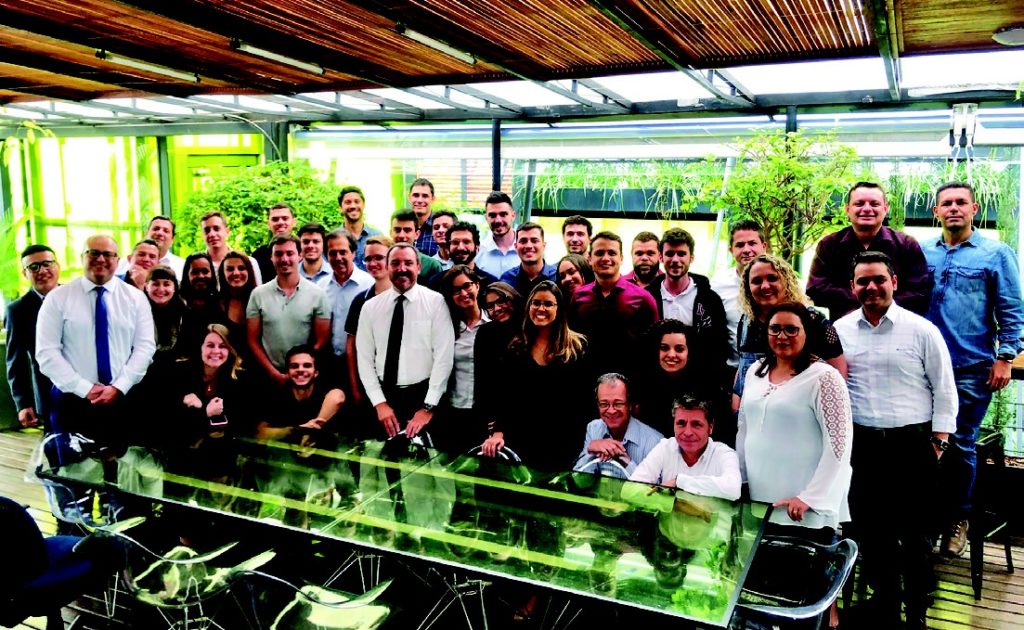 In addition to a permanent exhibition space of companies – which made known their products and services for the sector, namely in energy and environmental efficiency – the event promoted thematic sessions on energy and environmental efficiency, social sustainability, financial support instruments and competitive advantage of certification.
The importance of discussing the challenges and solutions of sustainability in Tourism was made clear in the words of the President of Turismo de Portugal, a partner entity of this conference: "To promote the sharing of knowledge about good sustainability practices in Tourism and, above all, the meeting between holders of sustainability-related solutions and tourism companies, enhancing the capacity for adoption, by the latter, practices that, globally, contribute to achieving the objectives of the Tourism Strategy 2027″, said Luís Araújo.
Investing in innovation
What trends and practices are being adopted in the tourism sector to meet the demands of consumers, who are increasingly concerned about sustainability issues?
To help answer this question, one of the guests of the event was Xander Bueno de Mesquita, creator of the
QO Hotel group.
Keynote speaker, Xander Bueno de Mesquita told how it was to build a hotel in Amsterdam, the QO Amsterdam, which is a true case study in terms of sustainability.
The entrepreneur's challenge was to create not only a hotel that recycles waste, saves water and electricity, but a real living building. A hotel in which the concept of circular economy was present and had a true identity. It may seem strange, but Xander's main goal was not sustainability, but the construction of a space where people were happy, talked to each other and where the local community was also present.
"Sustainability is very important, but it is not the goal. The goal is to create a happy community or a happy city or a happy country"
Xander Bueno de Mesquita, keynote speaker and entrepreneur

"Sustainability is very important, but it is not the goal. The goal is to create a happy community or a happy city or a happy country", where the local community likes to be and visitors feel good, explained the entrepreneur. This led to some innovations, which begin immediately by being visible to those who enter the building, finding a restaurant and not the typical reception, which was placed on the first floor.
But it's not just. The windows are chameleonic, that is, they transform to enjoy the light and maintain the temperature of the building. At the top, a greenhouse was built to produce the vegetables used in the restaurant, with the great advantage of combating emissions.
GOVERNMENT ENCOURAGES CHANGE FOR SUSTAINABLE TOURISM
"Environmental sustainability is already a consumer requirement and those who are not in this mindset will be left out," warned the then Secretary of State for Tourism, Ana Mendes Godinho, during the Towards a Sustainable Tourism Industry – Challenges and Solutions conference. Starting from 2015, Ana Mendes Godinho analyzed the route made by the country, noting that there has been evolution in sustainability indicators in Tourism – 40 sustainability indicators are being monitored – but confesses that more needs to be done. "There is a lot of need, we have to accelerate and quickly we have to introduce solutions into the value chain," said the former Secretary of State for Tourism. Aware that this is an unavoidable path, the government has taken some measures to encourage change in a sector that is assumed to be one of the competitive areas of the country. For example, on all funding lines, only companies that are committed to sustainability are eligible. In addition, sustainability has become a requirement for hotels to qualify.
"We need to contaminate each other. It is necessary to accelerate, it is a matter of survival of industry and the country", stressed the former Secretary of State for Tourism, Ana Mendes Godinho.
ISQ in sustainable tourism
In Portugal, the tourism area is increasingly attentive to sustainability and ISQ wants to help put this sector "at the forefront of concerns about sustainable development", as Pedro Matias, President of ISQ, stressed, justifying the decision to co-organize an event with Turismo de Portugal.
Cases such as hotel Corinthia and the study that ISQ is developing with AHETA in the Algarve region are examples of the efficiency that ISQ can bring to hotel units and that were made known at the event. "Savings
are significant in electricity bills, water consumption or even waste production," said Pedro Matias.
In addition, ISQ continues to create innovations that go through research and development, an area in which it presents solutions such as bricks produced from cigarette butts or food production in controlled environments, which "are already a trend in the hotel sector".
With a strong commitment to Tourism, ISQ wants to be part of the ongoing change by offering concrete solutions, but also showing the solutions that are emerging, aware that without information there is no change
"Tourism at the forefront of sustainable development concerns"
Pedro Matias, President of ISQ
Exhibitors and technological showcase of solutions for sustainable tourism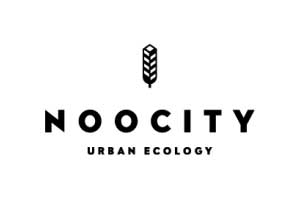 Planning: a sustainable event
The event was organized in a single place, in The Cold Greenhouse, and only in the daytime. Ventilation was mainly natural, with access to gardens outside the room, promoting energy savings;
The program of the event was delivered on cardboard made from 100% cotton paper and with flower seeds, for later planting;
Plates, glasses and cutlery used in welcome coffee and lunch were glass and porcelain;
Leftover food and beverages was donated to REFOOD, an organization that fights food waste and hunger in local communities;
All communication (dissemination, registration, accreditation and satisfaction survey) was digital, promoting paper savings.
We promote trust in your products and services through innovation, certification, testing and consultancy. ISQ is a private, independent, reputable and accredited entity, with Engineering, Consulting, Inspection, Testing and R&DT and Innovation services. We act in your interest to promote the quality of products, services, facilities and processes, with the purpose of bringing you accreditation, competitiveness and innovation.
+ insight
contribute
---
As a project initiated by ISQ, insight is open to contributions from everyone who wants to participate and who can bring their vision, scientific studies and reasoned opinion to enrich the themes and the debate.
If your activity is linked to research or the analysis and implementation of measures in the topics discussed here, please contact us using the form attached.